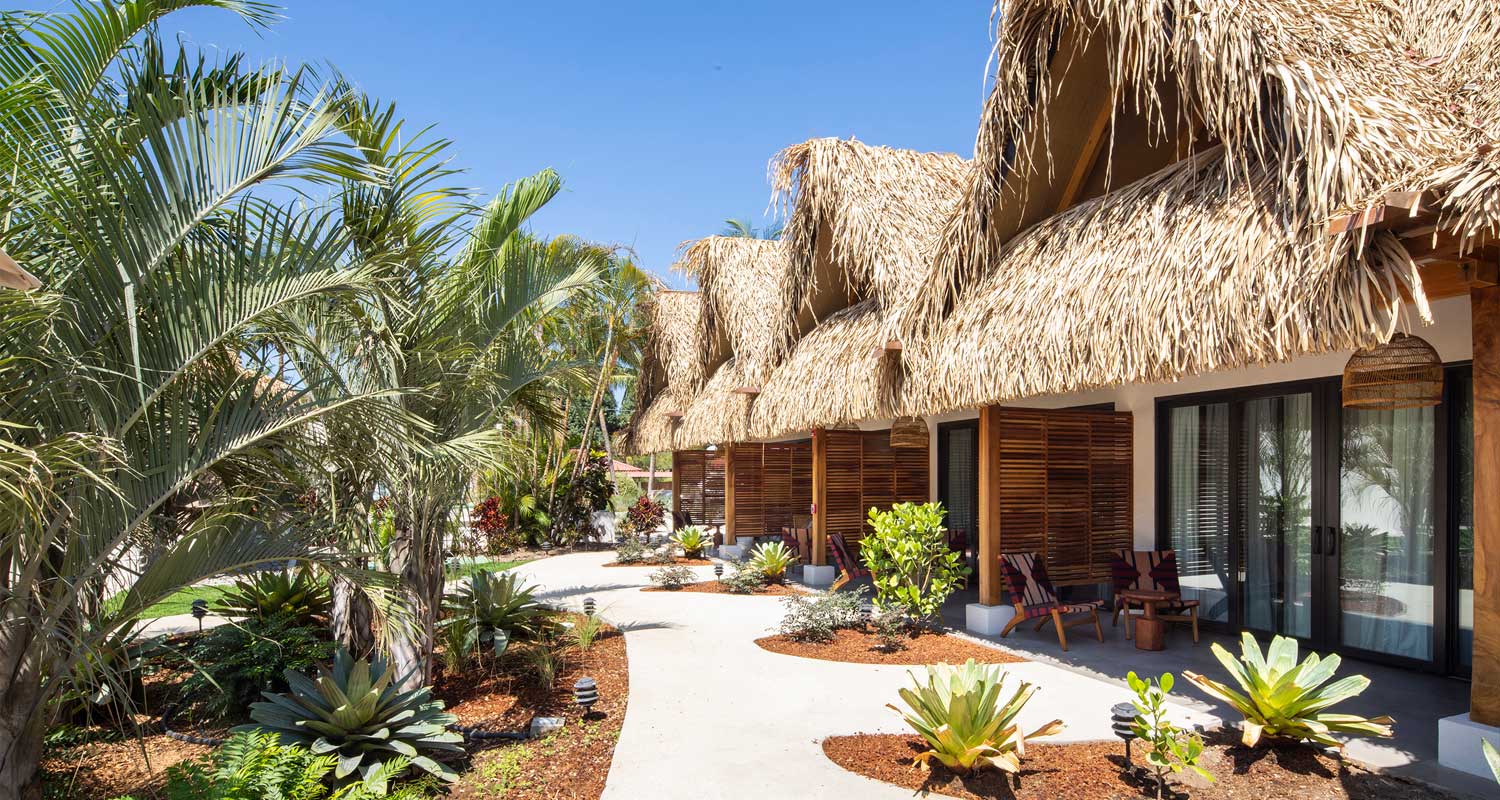 The Gilded Iguana
The Original Costa Rica Surfing Hotel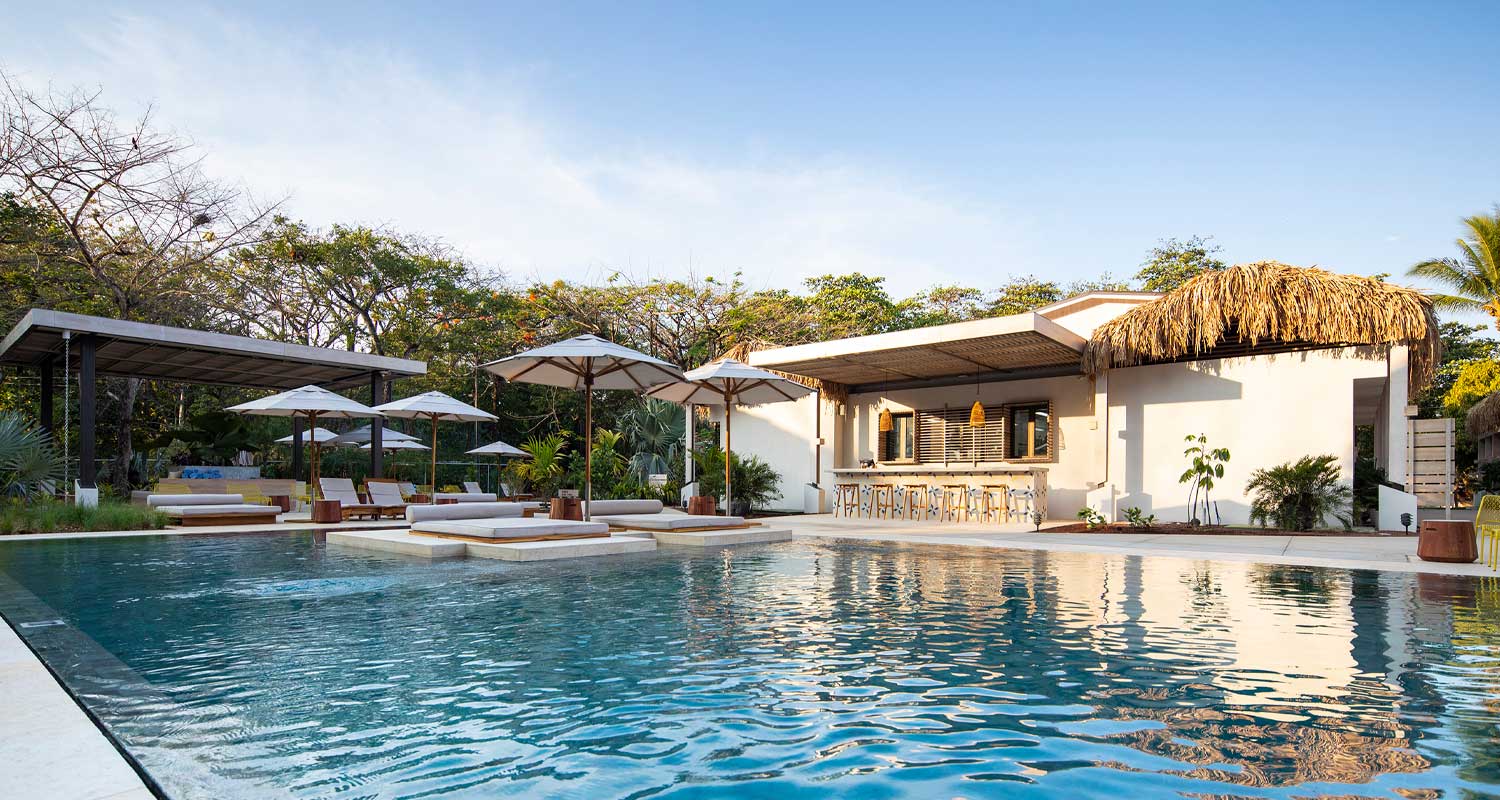 The Gilded Iguana
The Original Costa Rica Surfing Hotel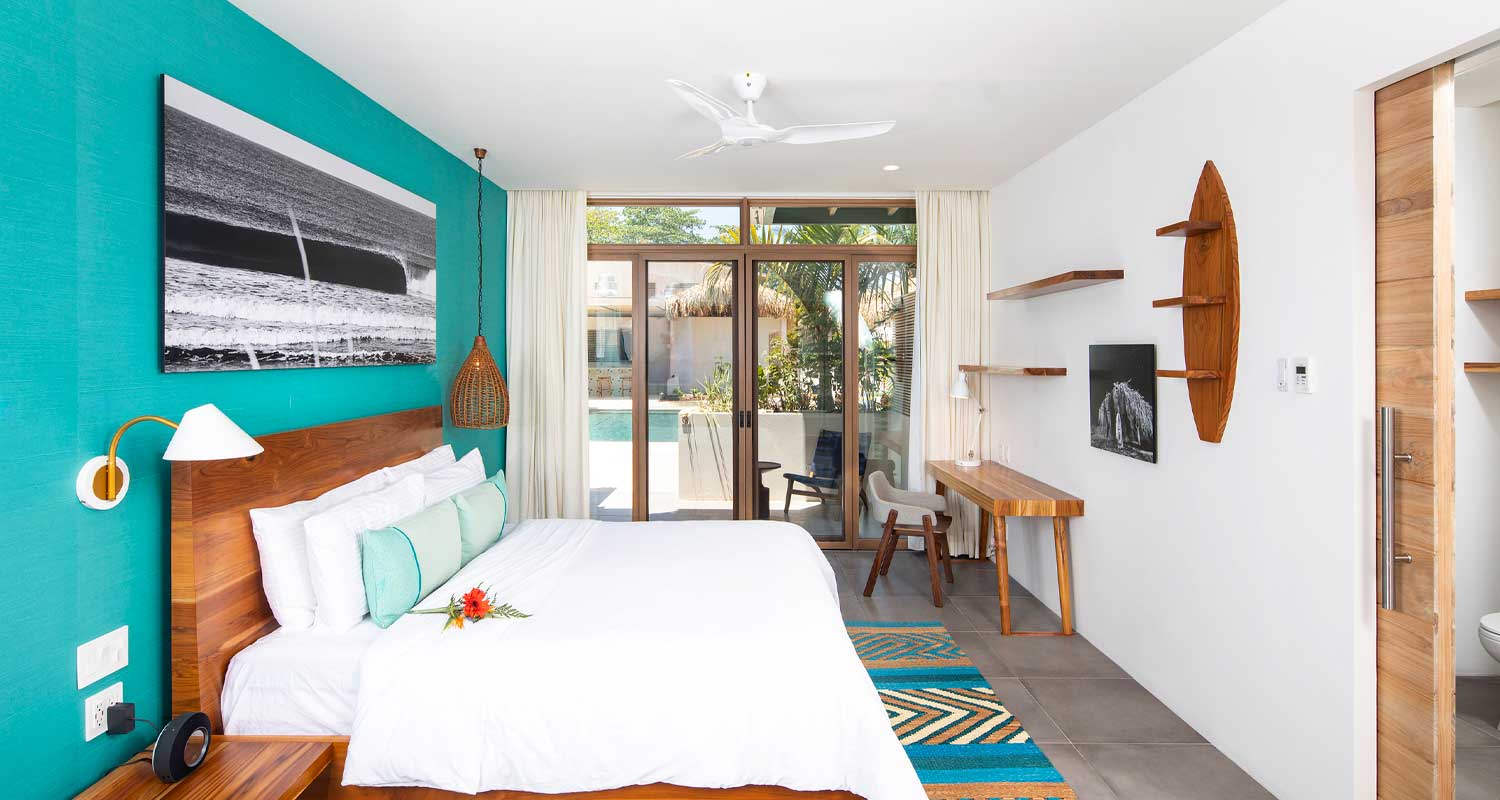 The Gilded Iguana
The Original Costa Rica Surfing Hotel

The Gilded Iguana is the original surfer spot in Nosara since 1988. Surfers, yoga lovers, and adventure travelers seeking the best in Costa Rica hotels come for direct access to the region's most famous beach, Playa Guiones, and stay to experience the most consistent surf breaks in the world, a relaxing yoga retreat, and adventurous mountain biking. Our hotel and experiences are designed for the entire family.
The Gilded Iguana Surf Hotel's spacious rooms are designed for guest comfort and an authentic Nosara vacation experience. They include artisanal, handmade elements, custom furniture, and high-end furnishings.
Amenities
All of your bases are covered when you stay at The Gilded Iguana. Free Wi-Fi, an on-site restaurant (the longest-operating in town), and daily breakfast are a given. Beyond the basics, our unique Nosara hotel amenities are a distinct offering unmatched by even the best Costa Rica hotels. Hit the waves with our International Surfing Association-certified instructors. The Gilded Iguana surf school and club are available to surfers of all ages and experience levels, conveniently located just 200 meters from Playa Guiones, the main surfing beach in Nosara. Come and check out The Gilded Iguana Surf Club! Take advantage of our mountain biking program to get your adrenaline pumping with bike rentals and weekly rides. Our onsite instructors are excited to show you the surroundings. Experience a different view of the beach and jungle by bike. And, above all, don't forget to relax and unwind, whether you're enjoying our outdoor pools or yoga offering.
Food & Beverage
Welcome to the focal point of The Gilded Iguana. Since the 1980s, our bar and restaurant has been many things to many people: a surfer hangout, a nightlife spot, a community meeting place, and everything in between. Come to experience the best in Nosara, Costa Rica restaurants and stay for the fresh food, inventive cocktails, and live music. From breakfast to lunch, dinner, and cocktails, The Gilded Iguana has you covered. Try the fresh catch of the day or our selection of pizzas, pastas, and burgers – and don't sleep on the casados, a Costa Rican meal of rice, beans, sweet plantains, and salad. We offer vegan, vegetarian, gluten-free options and a kids menu.
Paddle out at The Gilded Iguana, the original Costa Rica surfing hotel, with lessons from our full-service surf school. Surfers of all ages and experience levels will enjoy the consistent break off Playa Guiones, the region's most famous surfing beach. Find everything you need to plan your Costa Rica adventure right here. Get your adrenaline pumping at our mountain biking center. Located where the mountains meet the sea, The Gilded Iguana is surrounded by a fun and unique riding terrain. Whether you're traveling alone or with the family, experience Nosara's best adventures steps away from the hotel. From sea turtle watching to a yoga retreat, you can find various one-of-a-kind experiences.
Adventure
No visit to Costa Rica is complete without a zipline tour through the jungle canopy and the excursion at Adventure Park takes visitors over 11 waterfalls, through countryside on horseback, and for a swim in a mountain stream.
A kayak and snorkeling adventure takes off from nearby Playa Agujas. After some brief instruction, the guide will paddle you out to one of the most beautiful beaches you are likely to see, where you may snorkel and enjoy a fresh fruit buffet.
Whitewater rafting excursions include a packed lunch and some time to swim in the Savegre, one of the most pristine rivers in the country.
Horseback riding to waterfalls and swimming pools, while all-inclusive sports fishing trips provide a packed lunch with a selection of refreshing drinks, straight from the cooler.
Nature
Culture